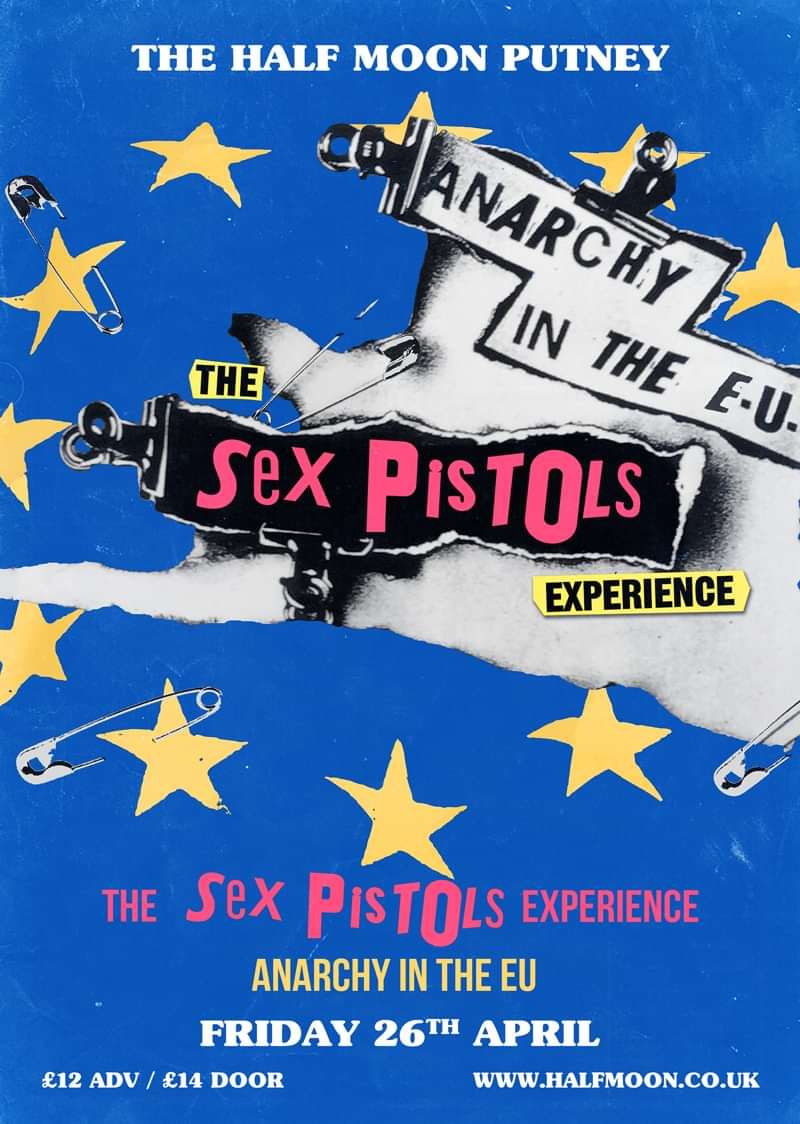 Half Moon presents:
'God save the Queen' Here's the 'Sex Pistols Experience'
Sex Pistols Experience
£12 Adv / £14 Door
Entry Requirements: 18+ after 7pm
The Sex Pistols Experience are the world's leading tribute to the pioneering punks of '77. With a Worldwide reputation built from over 2000 live shows which include extensive tours of the USA, Europe, and South America. The band have played all the top U.K venues & appeared in many film, movie, & T.V programs. The spend many hours perfecting the look & sound down to every detail, influencing & changing the way tribute shows should be presented Worldwide. Dynamic, explosive, & exciting every night, they recreate the same electric atmosphere & awesome wall of sound, paying an unrivalled tribute to one of the most influential bands of all time. Always giving the impression that anything could happen, & always leaving the crowds shouting for "More – more.!" Its "The Greatest 'Rock'n'roll Tribute" & Its a Swindle! adv' tickets are essential.
"Good Fkin' luck with it.!" - John 'Rotten' Lydon
Line Up
The Sex Pistols are arguably one of, if not 'the' most influential bands of all time, its only fitting that they have such a highly regarded tribute, equal in power & performance, enough to impress John Lydon, & Steve Jones when they appeared on his L.A. radio show.
"Good Fkin' luck with it.!" - John 'Rotten' Lydon
"They really are the Sex Pistols, superb.!" - Steve Jones