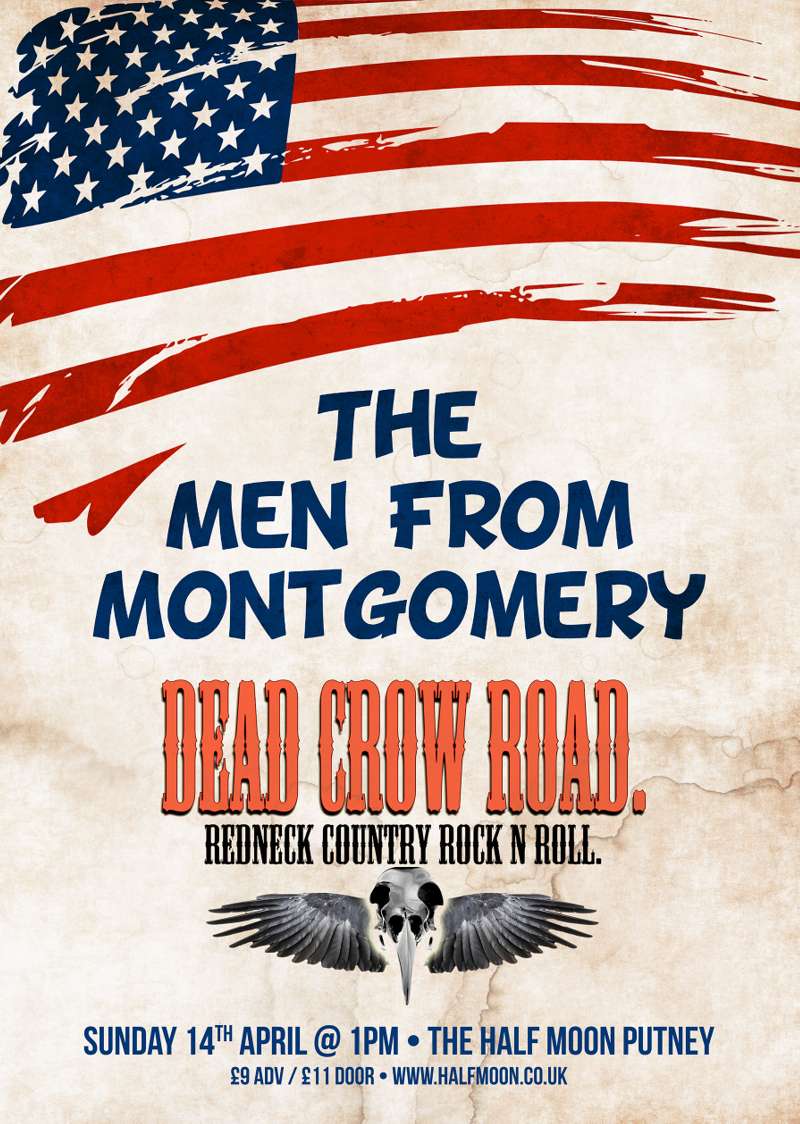 Half Moon presents:
The Men from Montgomery (Sunday daytime session)
The Men from Montgomery + Dead Crow Road
£9 Adv / £11 Door
Entry Requirements: 18+ after 7pm
"What makes a good gumbo?"
Quality ingredients; a decent blend of the right spices, a good heat and a whole lot of time.
It was this criteria that formed the basic idea of what The Men From Montgomery would sound like. A musical amalgam of all the styles and influences, that have all gone before these five individuals that make up the band. Basing their musical stake in the ground at their ideological home of New Orleans – surely one of the most musically cosmopolitan cities on the planet; they play with the same mixture of heady grooves and laid back soul, to give the listener a soundtrack to another world.
Formed by Lead Singer Gary O'Donnell (Who's Who) and Piano Player, Matt Little (Mike Vernon) in 2012; The Men From Montgomery have blended great playing with an entertaining night out, to become a well-respected outfit. The current line up; Gary (Vocals), Matt (Keys), Rob Vick (Bass), Bernie Fox (Drums) and Tony Farhina (Guitar) has a "well ensconced", Electric Americana sound, that tips a hat to their heroes; Little Feat, Band of Heathens, Paul Thorn and The Band, to name a few.
It is often said, that if you listen to any popular music of today, it is more than likely that its origins emerged from the proverbial swamps of the Southern States of America and grew legs.
The Men From Montgomery are still cooking that gumbo!
Line Up
If you like your Country / Americana wild, raucous, and foot tappin, then Dead Crow Road should be your cup of bourbon.
Self penned songs coupled with some collaborations with some top Nashville writers and with a sprinkling of Marty Stuart, Steve Earl and you've got yourself an upbeat evening.
Steve Hampton (Vocals/Guitar)
Steve Roux (Vocals/Guitar)
Matt Hughes (Vocals/Bass)
Chris Dennison (Vocals/Drums)
C'mon down now Folks.