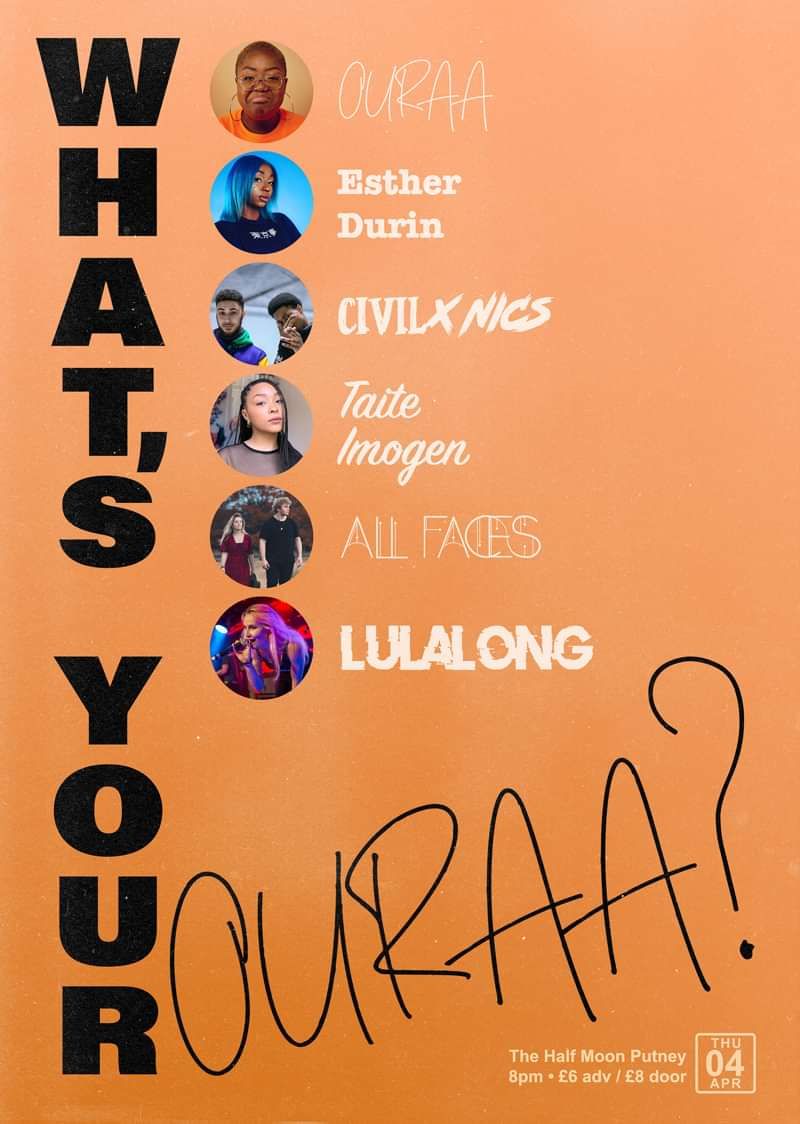 Half Moon presents:
What's your OURAA?
Ourra + Esther Durin + Civil x Nics + Taite Imogen + All Faces + Lula Long
£6 adv / £8 door
Entry Requirements: 18+ after 7pm
What's your OURAA is a live music event focusing on a variety of genres that often aren't grouped together.
We'll be showcasing some high energy indie rock, in Lula Long, soft but stunning acoustic folk, in All Faces, hard hitting rap, in Civil and Nics, and smooth and soulful R&B, in Esther Durin, Taite Imogen, and headline by the incredible OURAA. So on the 4th of April, come down, listen to all these amazing acts and figure out: What's Your OURAA?
Ourra: 10pm - 10:40pm Esther Durin: 9.35pm - 9.50pm Civil x Nics: 9.10pm - 9.25pm Taite Imogen: 8.40pm-9pm All Faces: 8.10pm-8.30pm Lula Long: 7.45pm-8pm