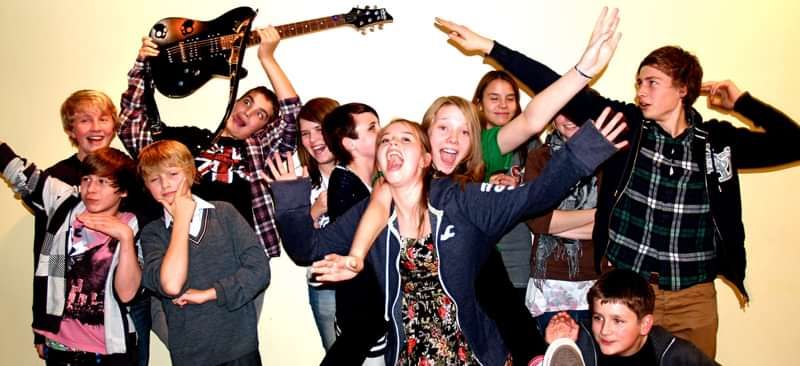 Half Moon presents:
The Band Project
Private Event
Entry Requirements: 18+ after 7pm
All of The Band Project's courses are built around a core idea of always seeing the individuals in the room – every member of a band is unique. This idea is why we insist on working with such small student to tutor ratios – a maximum of six students in a band to one tutor.
Our approach is something that sets us apart from other organisations who's bands or group performances can number as high as nine or ten members at once which doesn't allow for anyone's individual voice to develop or to receive the kind of support and nurturing we believe brings the most benefit, musically and personally.
We have a bespoke approach to music education that's driven by the needs and interests of the band members first and foremost. There's no one size fits all approach or syllabus with a tick box system that defines what 'getting it right' means. We believe music shouldn't be experienced like that.
All of are tutors are trained to ask why a student has joined The Band Project, what do they need and want from the experience and how can the songs and the arrangements the tutors create help them the most. Music is an amazing tool that can make such a real and lasting difference to people building their confidence, expression, creativity, teamwork and is a great way to make friends.
The performance focus isn't so much to do with the end result and it's quality, though that's really important and where the sense of achievement is had. It's strongly rooted in finding a freedom of expression, the sense of being a valued part of the team and to recognise the personal moments of growth that happens over the full duration of the course.
But most importantly at it's heart The Band Project is simply just a fun, relaxed and encouraging environment to play great music with your friends. That's it.