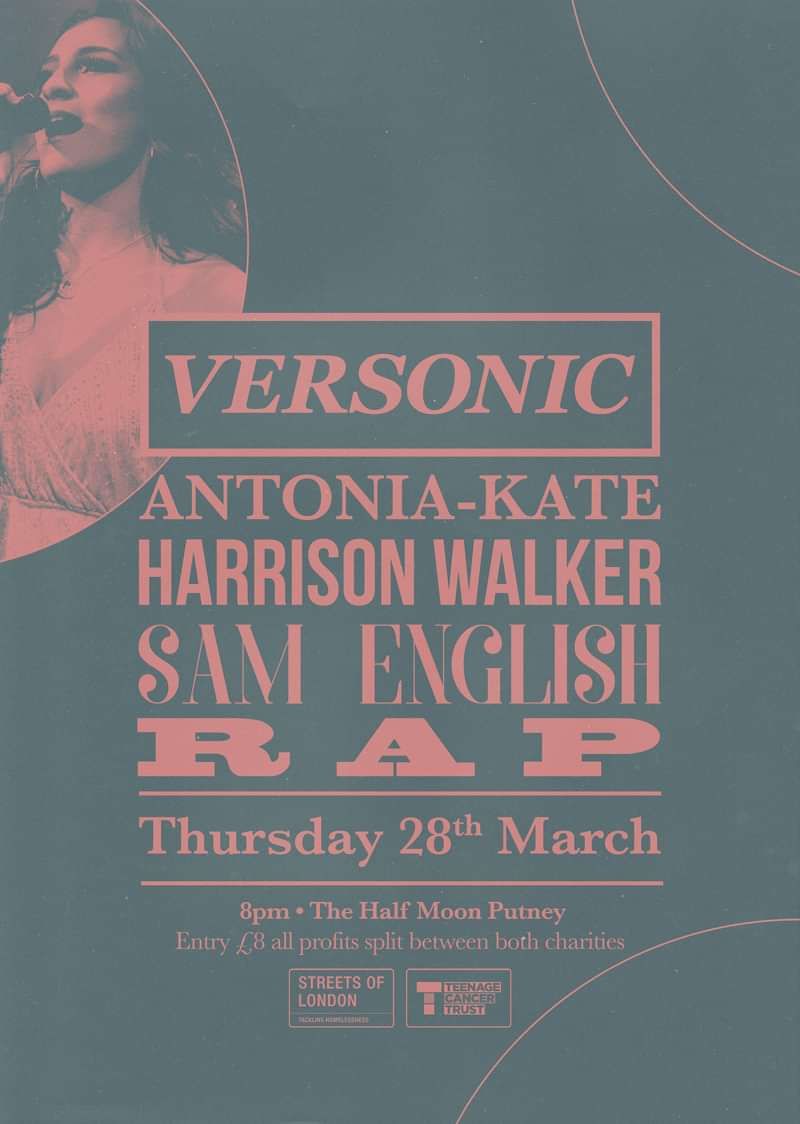 Half Moon presents:
Antonia-Kate and friends, a new music Charity fundraiser
Versonic + Antonia-Kate + Harrison Walker + Sam English + RAP
£8
Entry Requirements: 18+ after 7pm
A night of music from Antonia-Kate and friends in support of two amazing charities - Teenage Cancer Trust and Streets of London.
Versonic are an indie rock band, fronted by critically acclaimed international award winning songwriter Stephen Connor. Presenting shades of nostalgic, yet refreshing early 90's Britpop with a twist. The Versonic sound has been described as "A lush pop rock experience with the kind of appeal that crosses national boundaries, and genres, to render an experience with global reach".
Antonia-Kate is a young singer songwriter from Guildford. She has a unique folk/pop acoustic sound in which draws you in and captivates audience members. Her music provides a sense a of emotion and passion to which provokes thought and reflection for audience members. With a soulful tone, her voice has been compared to the likes of Charlie XCX, Florence and the Machine, Duffy and Amy Winehouse. Backed by just her guitar she provides a stripped back and raw performance which is not to be missed.
Also supported by:
Harrison Walker Sam English RAP
Entry £8 all profits to be split between both charities
Line Up
Hey I'm Antonia-Kate a singer songwriter from surrey. Im currently recording my debut EP. Please go check out my music and all my social media links! Please don't hesitate to contact me antoniakateg@gmail.com x
All the best AK x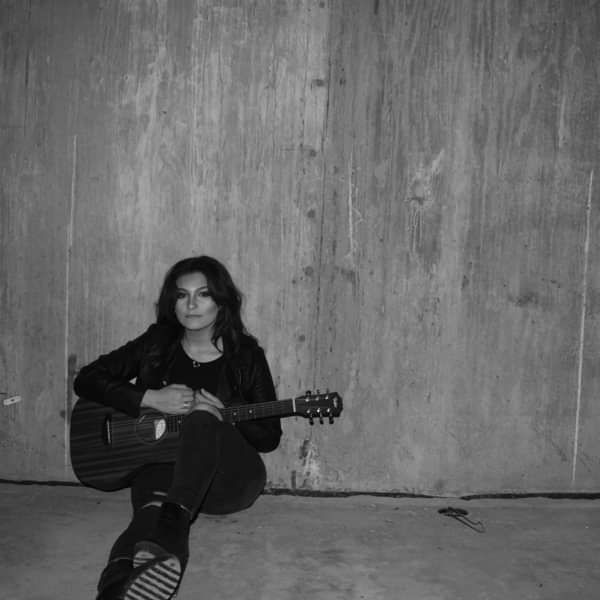 Harrison Walker
Here's a link to my Spotify
I am a 19 year old busker/ songwriter, I write, produce and perform my own songs and land somewhere between folk and R&B.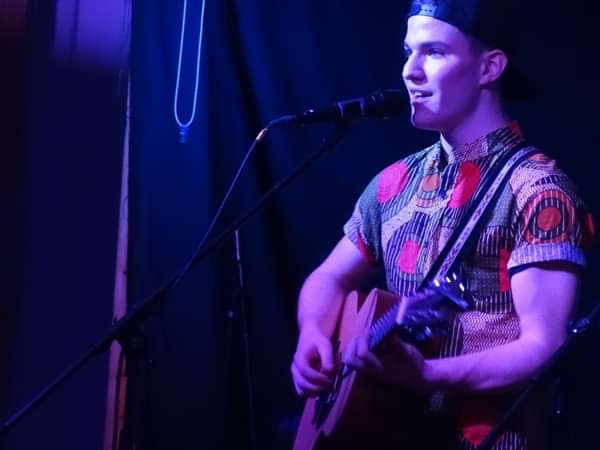 RAP
We are a conscious rap outfit, with rich melody led music drawing our inspirations from growing up listening to 90's rap. We'll perform some songs from my album Soul Baby and our upcoming release Alpha Rhythm.
Below is a link to our album Soul Baby