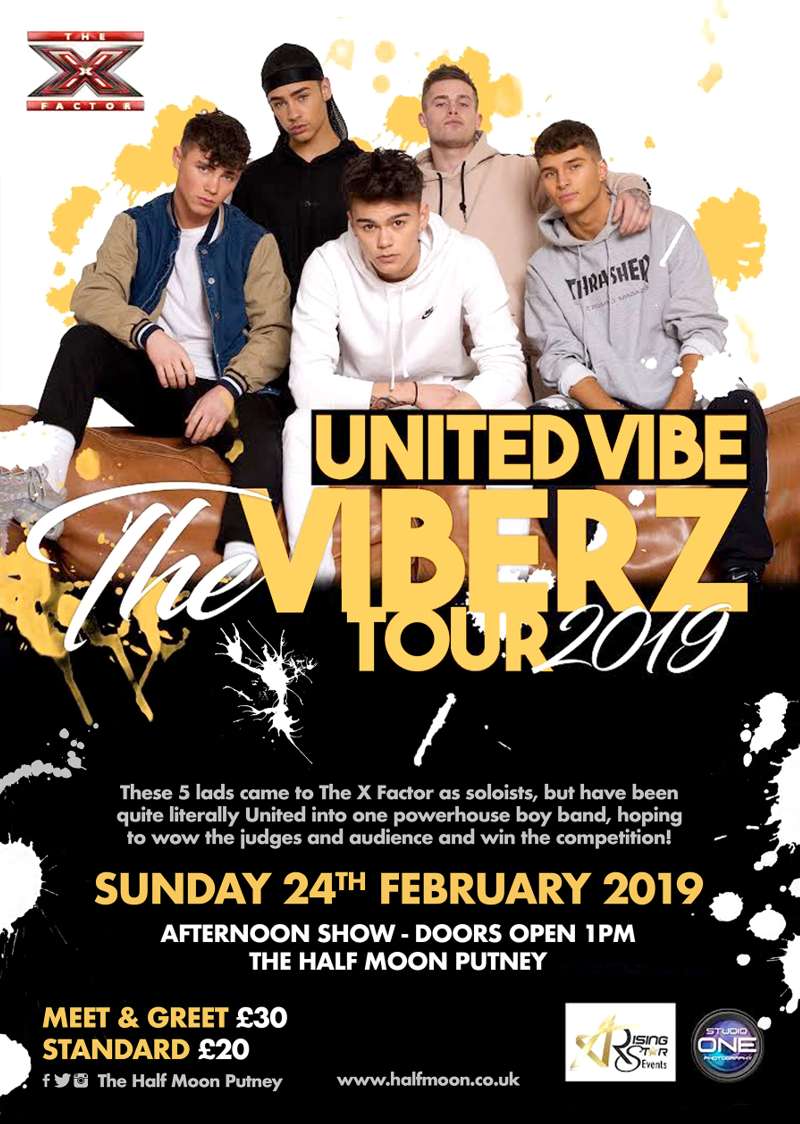 Half Moon presents:
United Vibe (matinee) - The Viberz Tour 2019
United Vibe
£20
Entry Requirements: Age limit: 14+ only
Buy Tickets
United Vibe
These 5 lads came to The X Factor as soloists, but have been quite literally United into one powerhouse boy band, hoping to wow the judges and audience and win the competition!
They have the ambition to emulate another certain successful X Factor boy band, and are willing to work and learn how to be a force during the Live Shows.
Line Up
United Vibe are made up of:
Kieran from Derby, who lives with his mum, dad, two younger brothers and sister. He says "they're all so supportive… especially my mum who is always promoting me on Facebook!"
Jack from Wicklow, Ireland, who lives at home with his mum, dad, brother and sister. "He's hoping I've got the luck of the Irish on my side".
Jon lives in Cambridge with his dad, mum, two brothers and sister.
Blaise lives with his mum Kerry and brother in Derby. He says his mum is "fiercely protective. I know she'll be cheering me on from the side of the stage."
Elliot lives at home with his mum, dad and sister, and used to be a model.