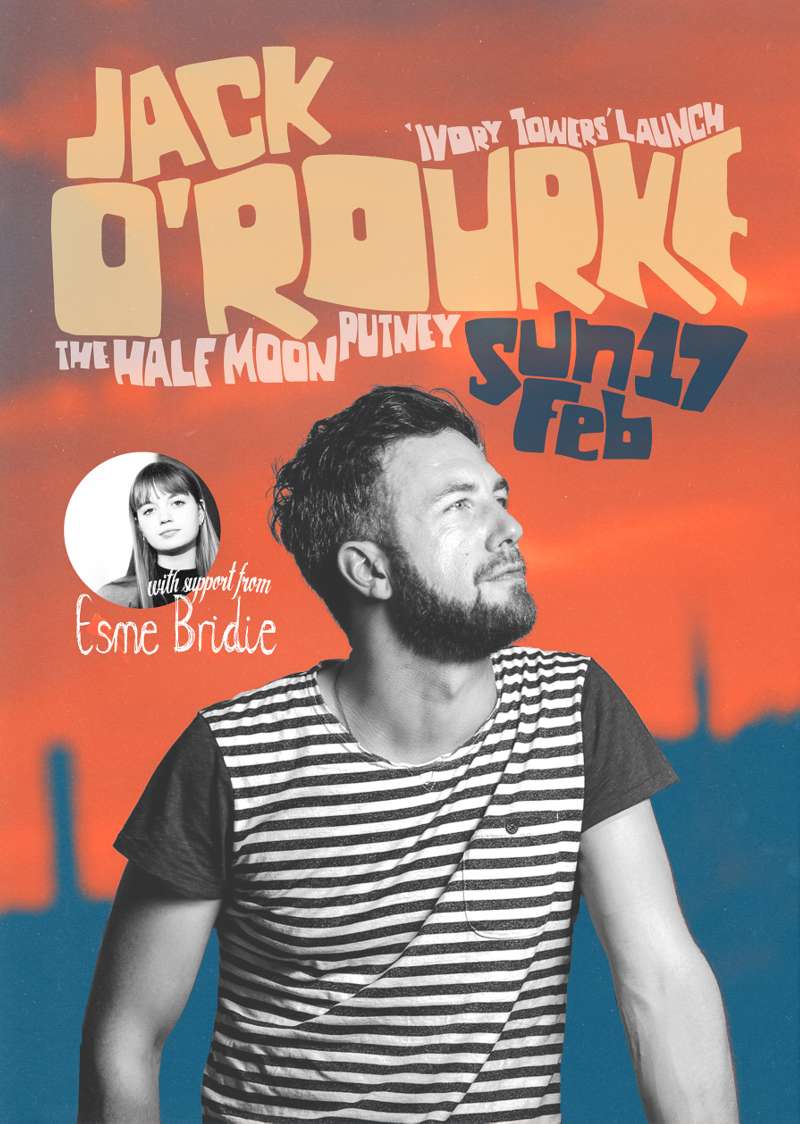 Half Moon presents:
Jack O'Rourke "Ivory Towers" Launch with special guest, Hattie Webb
Jack O'Rourke + Esme Bridie
£10 adv / £12 door
Entry Requirements: 18+ after 7pm
Jack O'Rourke - imagine a love child of Nina Simone and John Grant. The piano/synth base, lyrical and melodic flair and rich vocals of O'Rourke are a wonder to behold in a live setting. Jack is one of Ireland's most revered and prolific songwriters and artists.
"Ivory Towers = his new collection of songs is described as "a masterpiece that feels ever so grand and spectacular. The clever lyricism explores subject matters rarely touched on, particularly on the Irish scene", (Hotpress, Ireland's premier music magazine)
Support is from singer-songwriter Esme Bridie
Line Up
"Jack O'Rourke shows a deftness when it comes to dissecting the minutiae of relationships and examining the human condition in a manner worthy of lyrical forebears Leonard Cohen and Tom Waits", Don O'Mahony - The Irish Examiner.
Rourke's voice, both bruised baritone and ethereal falsetto, drapes around his piano and synth textures live – captivating audiences home and abroad for the last 4 years. Jack's unique songs, like the International Songwriting Award Winning "Silence, (the anthem of Ireland's gay marriage referendum) offer a glimpse into the man while reflecting the universal human condition in unique ways - both moving, hilarious and daringly honest. Cerys Matthews named "Silence" (featured on BBC4's "The Great irish Songbook" after it became the anthem for the Irsh referendum on gay marriage) as embodying the social change happening in Ireland. Jack's critically acclaimed debut album, "Dreamcatcher" reached no. 5 on The Irish Charts and his successor, "Ivory Towers" pushes his music into territory both honouring his folk and blues roots and taking on chamber pop, subtle electronica and psychedelic folk rock. Joined by special guest and friend, Hattie Webb (Leonard Cohen, Tom Petty), this London show will be intimate and mesmerizing.
"Silence is a masterpiece", Cerys Matthews, BBC
"This is a seriously good album from a seriously good songwriter. **** " Tony Clayton Lea, The Irish Times
"Coupled with O'Rourke's supple, expressive voice, Dreamcatcher makes for a highly accomplished debut", Lauren Murphy (The Sunday Times)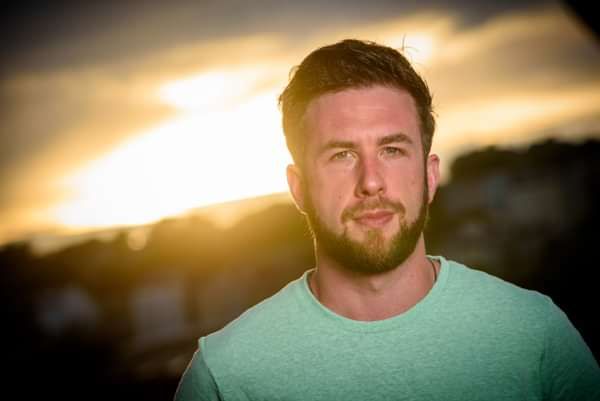 Esme grew up in Merseyside, UK and began writing songs as a teenager. Influenced by classic singer- songwriters like Paul Simon and Joni Mitchell, she has now crafted her unique sound combining elements of folk, pop, jazz and indie. Esme recently released her first album, 'Today it Rains' through independent record label, Klee Music . Her album has gained glowing reviews from the likes of GIGsoup, Impact magazine and Liverpool Noise. She is now based in Leeds where she met her band who she gigs with across the country.