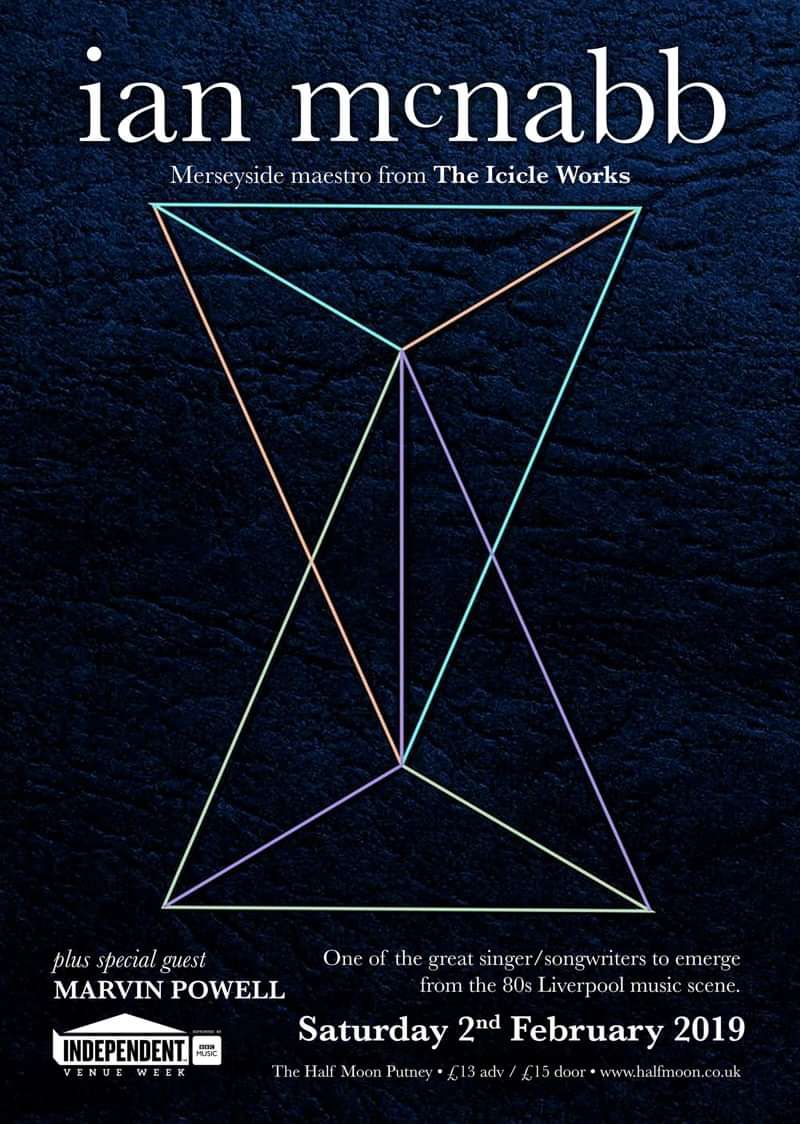 Half Moon presents:
Ian McNabb & special guest Marvin Powell
Ian McNabb + Marvin Powell
£13 Adv / £15 Door
Entry Requirements: 18+ after 7pm
Ian McNabb - 'Our Future In Space 2019 solo tour
Liverpool legend, lead singer/songwriter of The Icicle Works and Mercury nominated solo artist, McNabb has made nineteen studio albums since 1984. He has worked with Crazy Horse, Ringo Starr, the Waterboys, Lightning Seeds and Danny Thompson amongst others. Ian still lives in Liverpool and performs solo or with a band constantly. Our Future In Space sees Ian reuniting with his friends from Cold Shoulder, Andy Lord-Ashton and Christopher Kearny.
Marvin Powell
'Folk with something behind the eyes' Marvin is a singer/songwriter from the working class suburb of Wavertree, Liverpool. His songs capture the same fragile spider web beauty and emotional resonance of Nick Drake. Skeleton Key Records' latest signing is a purveyor of fine folk outings and captivating lyricism. He writes about human nature, love and its perils, his songs insidiously affecting and charged with dark, inward melancholia that sends a shiver down the spine. He's no stranger to social commentary either. His music is by turns romantic, cynical and haunted, with lyrics that are borne by an old soul writing from a modern urban perspective.
Why not book a pre-concert table for dinner here
Line Up
Founder/lead singer with the chart toppers The Icicle Works, famous for the UK and US Top 40 hits "Love Is A Wonderful Colour" and "Whisper To A Scream (Birds Fly)", Ian McNabb has gone on to enjoy a critically-acclaimed solo career. The Mercury Music Prize nominated artist continues to write stunning songs with warmth, humour, cynicism and grandeur.