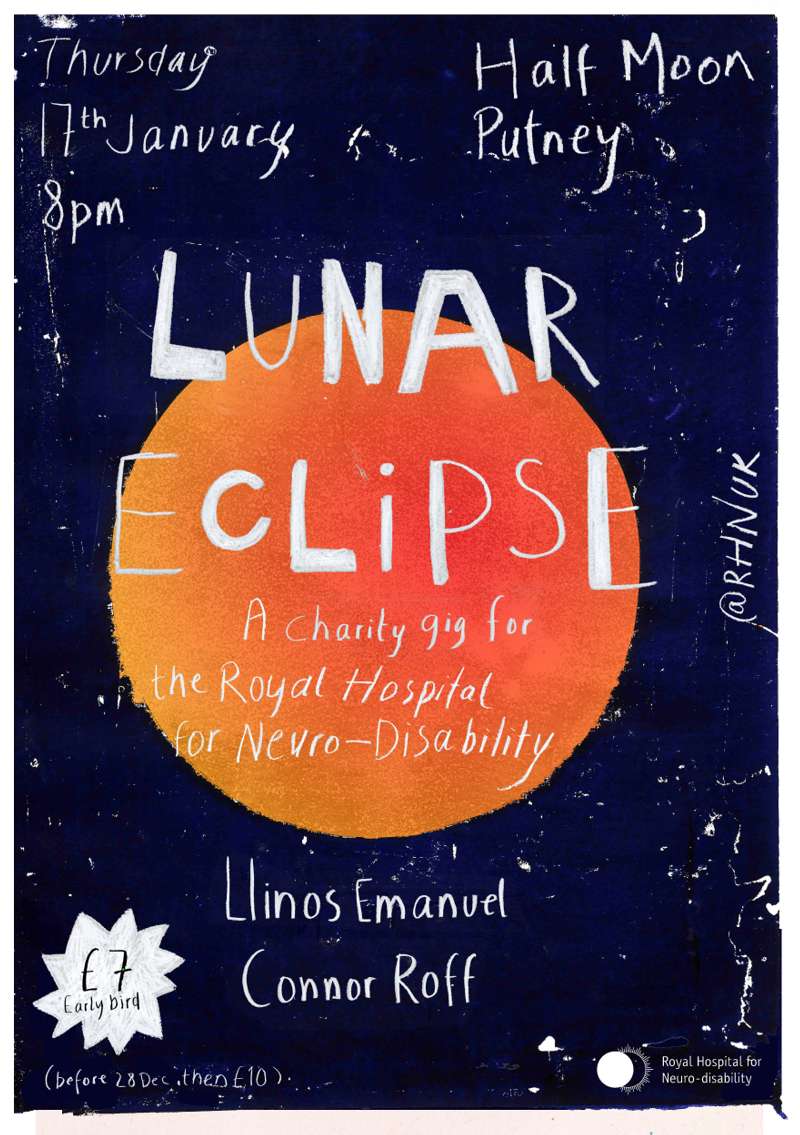 Half Moon presents:
Lunar Eclipse: A charity gig for the Royal Hospital for Neuro-disability
£10 Adv / £12 Door
Entry Requirements: 18+ after 7pm
The Royal Hospital Neuro-disability staff choir present the first Lunar Eclipse charity gig series, come along for a night of variety! Acts include: The RHN Staff Choir, Llinos Emanuel, Connor Roff and more.
This charity gig is hosted by the RHN Staff Choir from the Royal Hospital for Neuro-disability (RHN) in Putney who love to sing! We have a choir and very talented musicians headlining the evening in addition to some group performances. The RHN staff choir is composed of physiotherapists, speech-and-language therapists, psychologists, occupational therapists, music therapists, accountants and fund-raisers who cover a variety of old and new pop rock songs. We want to raise awareness of our work with people with brain injury and to raise funds for the RHN. The RHN is a charity which believes passionately that people with brain injuries have the right to achieve their full human potential and enjoy the optimum possible quality of life, whatever their level of ability. Our mission is to help people with severe disability due to brain injury achieve this goal.
Why not book a pre-concert table for dinner here