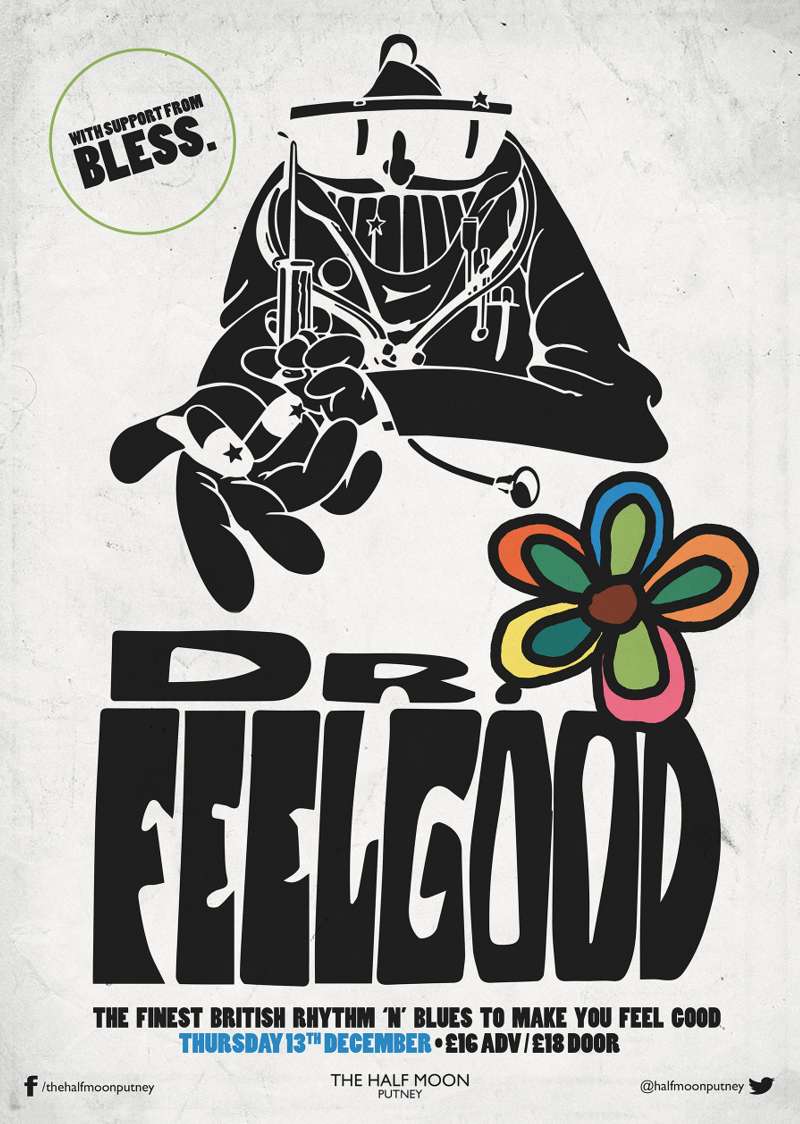 Half Moon presents:
Dr. Feelgood
+ BLESS.
SOLD OUT
Entry Requirements: 18+ after 7pm
This show is now SOLD OUT. Dr. Feelgood return Thursday 25th April Tickets Here
Touring pretty much continuously since 1973, Dr Feelgood always give 100% of the finest British rhythm and blues to make you feel good. Performing such hits as including "Milk & Alcohol", "Down At The Doctors" and "Roxette", the Doctors will see you now!
Line Up
Canvey Island, Essex, was an unlikely birthplace for Britain's finest R&B band. Its bleak industrial skyline set against the cold waters of the Thames estuary, keeps it from inclusion in most holiday brochures, but in the 1960's it was home to teenage friends Lee Collinson, Chris White and John Sparkes.
The line up has changed since those early days but these doctors still have the Feelgood factor!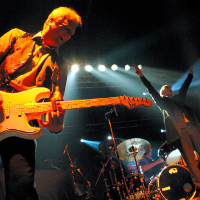 BLESS. (rockers from London, UK) is a project formed from the remains of London indie scene favourites, The Supernovas and Dirty Nelly.
Their distinct sound hails influences that range from 90s Britpop, to soul, ska, 60s rock and psychedelia. Much less wise than their well-ironed shirts might let you believe, the Londoners swing a pop and punk energy to the image of the explosive Irish singer Joei Silvester. For indie enthusiasts, he jokingly describes their music: "It's like if Dr Feelgood and the Dexys Midnight Runners had a fight, which was refereed by The Specials and judged by The Clash."
Supported by the Joe Strummer Foundation, the Fab Five made their great debut in the UK in 2015 with the EP "Music Comes First" and performed on numerous stages, from Glastonbury 2016 to the 100 Club of London's West End. The single "Daddy Didn't Make It as a Rockstar" was even featured in the official Glastonbury program and dubbed a "classic of our time".
The quintet just released their stalker-rock creeper new single "Easy Lover", coinciding with a new tour and support show at the Roundhouse with Frank Turner.