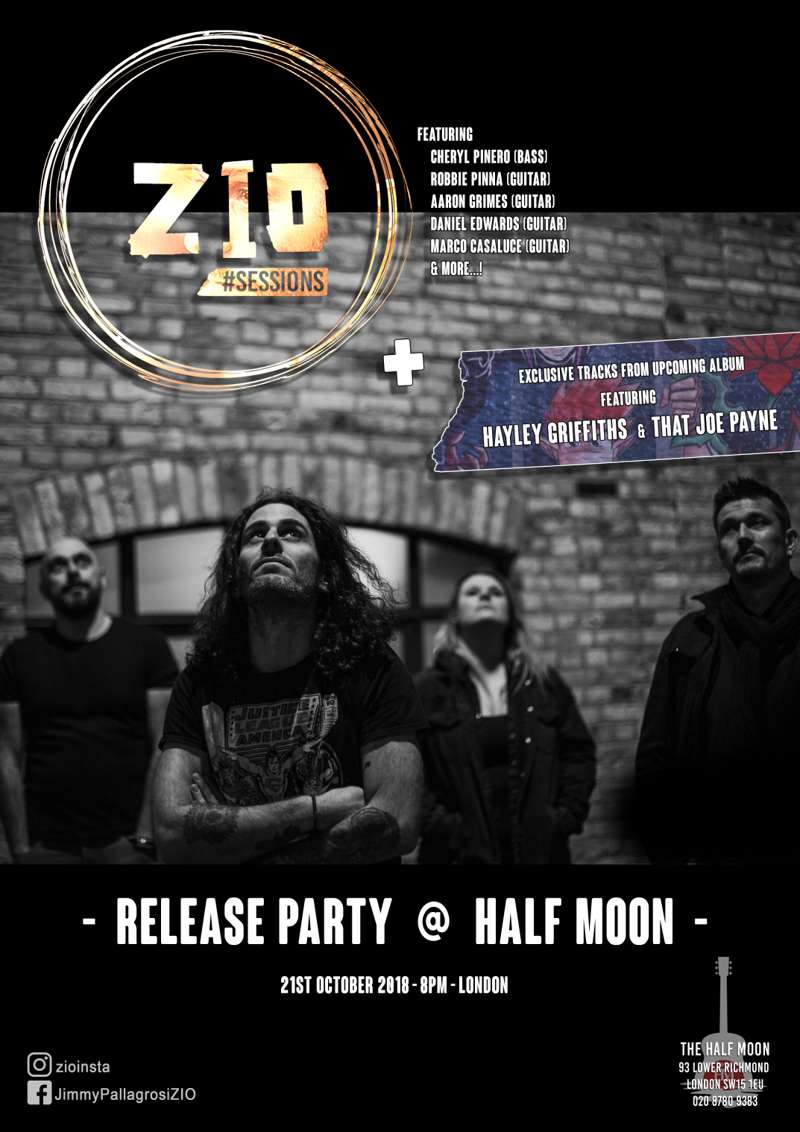 Half Moon presents:
ZIO Release Party
Zio
£10 adv / £12 door
Entry Requirements: 18+ after 7pm
New very exciting up and coming Prog Band. Ex Karnataka drummer, Jimmy Pallagrosi brings his new project, Zio, to the Half Moon.
"Over the course of 2017 I shot nine different music videos, all of which were original arrangements of songs that really mean something to me. Each track has a unique and different line up of musicians specially put together for this project. We will be bringing this to the stage by inviting some of these musicians back to perform their songs one more time.
The second part of the set will showcase the bands new music from their upcoming new album. The new record is a concept album involving story telling and fantasy which has been inspired by the video games I grew up playing, and each of the characters in the story will be played by different guests. The band are extremely excited to announced that Hayley Griffiths and That Joe Payne will voice the main characters.
Line Up
Jimmy Pallagrosi - Drums Lzi Hayes - Bass Olivier Castan - Keyboards Marc Fascia - Guitar
Guests: Hayley Griffiths - Vocals That Joe Payne - Vocals Cheryl Pinero - Bass Robbie Pinnero - Guitar Aaron Grimes - Guitar Daniel Edwards - Guitar
jimmypallagrosi.com facebook.com/jimmypallagrosiZIO instagram.com/zioinsta twitter.com/jimmypallagrosi