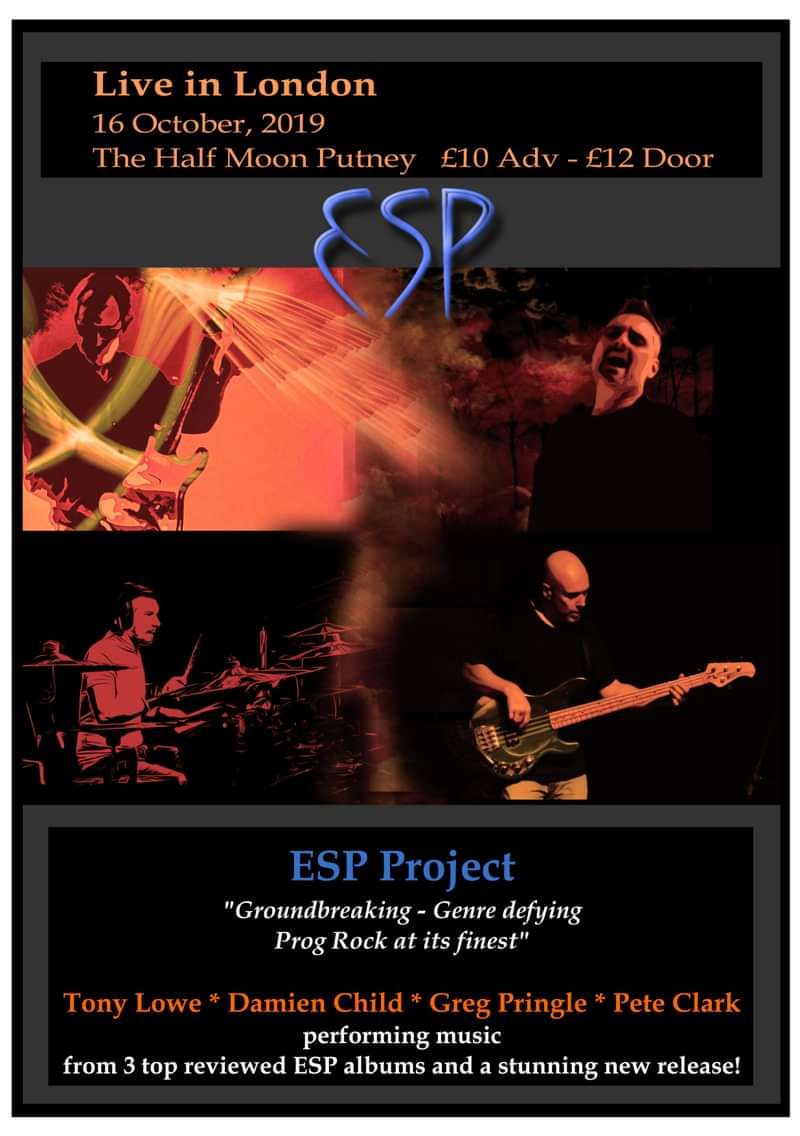 Half Moon presents:
ESP
ESP
£10 Adv / £12 Door
Entry Requirements: 18+ after 7pm
ESP - "Groundbreaking, Genre defying, Prog Rock at its finest" - "Stunning" (Prog Rock Files)
"Evocative and Ambitious" (PROG Magazine)
Featuring new material and music from 3 ESP albums with over 26 outstanding reviews
Line Up
In 2019, Tony Lowe is joined by talented vocalist/lyricist Damien Child and another dimension is reached with soaring melodies alongside heartfelt passionate vocals over a weave of strong rhythmic drums, percussion and bass, often reaching new heights in symphonic prog.
With Greg Pringle on Drums and Pete Clark on Bass this is a formidable combo of accomplished musicians performing with heart and soul, a must for anyone who liked the previous three ESP albums and shows, which together were given over 26 outstanding reviews by the music press and voted into the top 10 Progressive Rock - albums of the year as well as in top 10 albums of 2018 in Europe and Japan.
The Rising
"…the whole album sparkles with musical, lyrical and vocal delights. Lowe and Child seem to have both drawn each other's talents and created the most rounded, enjoyable ESP album to date." – Jason Ritchie – Get Ready to Rock
Support: Hats Off Gentlemen It's Adequate (acoustic set); recommended by Steve Hackett – a combination of prog/alt-rock and more.