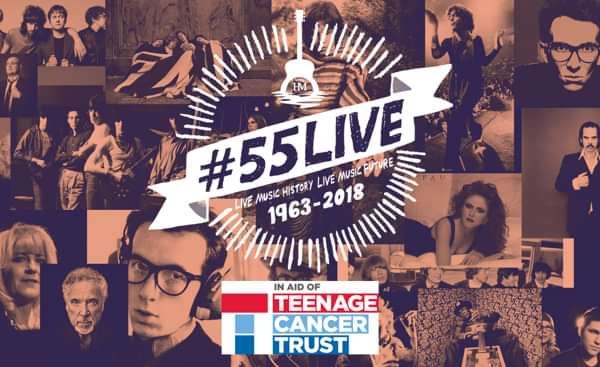 Teenage Cancer Trust Donation - 55LIVE
Help us to raise £55,000 for Teenage Cancer Trust in our 55th year!
Pay what you want ($1.45 minimum)
This year we are celebrating 55 years as a live music venue by raising money for Teenage Cancer Trust. Every time you donate you will be entered into our prize draw and two lucky people will also win tickets to a special end of year show.
Since 1963 we have hosted numerous memorable events including U2's first sell-out UK show, kd Lang's first UK appearance, Kate Bush's first public show, and of course numerous visits from local band the Rolling Stones. Other artists include The Who, Elvis Costello, The Small Faces, Bo Diddley, Fairport Convention, John Martyn, Van Morrisson, Nick Cave, Kasabian, Amy McDonald, London Grammar and Ed Sheeran.
The Half Moon will be hosting many special events throughout the year with legends from the 60s, 70s, 80s, 90s and 00s so keep an eye on our listings as we have some very exciting acts coming your way! #55LIVE