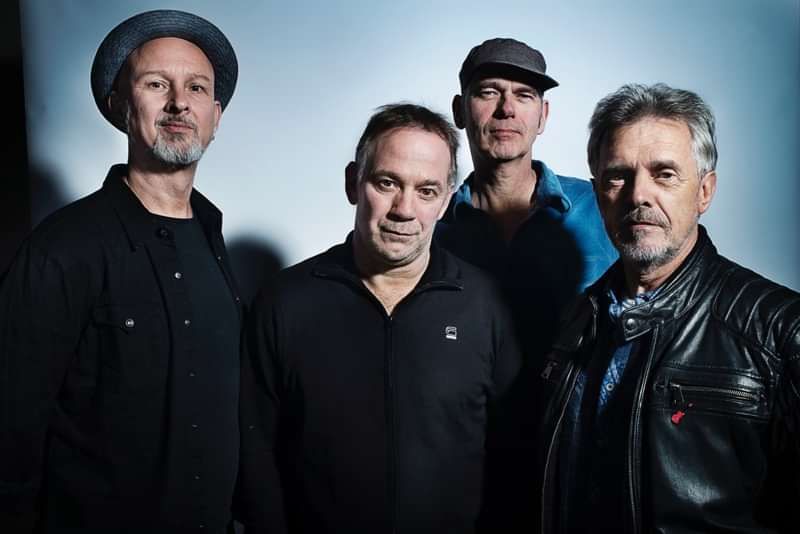 Half Moon presents:
Matthews Southern Comfort
Matthew's Southern Comfort
£13 Adv / £15 Door
Entry Requirements: 18+ after 7pm
General Admission (e-ticket)
Iain Matthews first gained attention as a founding member and vocalist for the innovative Fairport Convention's first three albums, changing the voice of folk music in his country.
He moved on to create Matthew's Southern Comfort, exploring his interest in American music. They had a No 1 hit in the UK with Joni Mitchell's 'Woodstock'.
Almost 50 years later Matthews Southern Comfort return with a brand new album 'The New Mine'. The current Matthews Southern Comfort, a quartet, features an all Dutch lineup. Besides Matthews himself there's guitarist and songwriter BJ Baartmans, keyboardist Bart de Win and in 2017 songwriter Eric Devries.
Line Up
Matthews Southern Comfort was founded in 1970 by current founder member Iain Matthews. In that same year they had a number 1 UK chart single with the Joni Mitchell song " Woodstock".
Never one to stand still for very long Iain moved on during the 1970's with another group, Plainsong. An ensemble that allowed Iain to blossom as a songwriter and acoustic guitarist – supported by his ex-Fairport mates Sandy Denny and Richard Thompson both in the studio and in Richard's case on tour. Between his own solo recording and various Plainsong line-ups Iain released ten albums to critical acclaim including another well known Top Ten US hit with the single 'Shake It'.
During the early 1980's Matthews turned towards the business side of music as a rep for Island Records, but was persuaded by Robert Plant of Led Zeppelin to get back to making music.He returned to the USA for more solo work and Plainsong records. During this period he recorded a wonderful version of Peter Gabriel's 'Mercy Street", contributed to a Phil Ochs's Tribute album and recorded plus toured with Nanci Griffith. Next he released another respected record with the somewhat sarcastic title "Excerpts from Swine Lake".
This spectacular band, represents both the past and the present, as Matthews cleverly reinvents some of the classic MSC songs, to accompany the new originals. If it's that vintage swooping pedal steel sound you're after, this band may not be your cup of tea. But if you're looking for an evening of pure, unadulterated, sonic bliss, Matthews Southern Comfort lives.