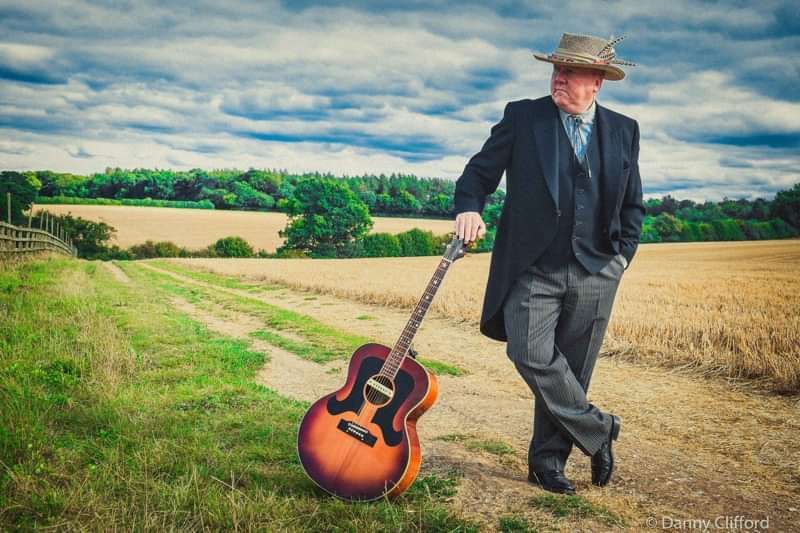 Half Moon presents:
Nick Battle
Nick Battle + The Nelson Brothers
£10 adv / £12 door
Entry Requirements: 18+ after 7pm
General Admission (e-ticket)
One of the South-West's most engaging musical characters Nick Battle plays the iconic Half Moon in Putney on Sunday June 7th 2020, accompanied by his band. Nick's songs look back on his life and reflect on the choices he's made, and the lessons he's learned.
Drawing upon the classic singer-songwriters who have influenced him over the years, not least the unique Nick Lowe, Battle's contribution to the music industry throughout his life has been enormous, from songwriter to the stars to adventures with legendary punks, journalists, female wrestlers and The Spice Girls (not all at the same time!)
Nick Battle's songs have been recorded by everyone from Michael Ball, Karel Fialka, actress Jane Horrocks, Sir Cliff Richard and Engelbert Humperdinck, as well as writing alongside such luminaries as Chaz Jankel from the Blockheads, Gary Barlow and David Grant but the desire to sing his own songs stills burns strongly. With lyrics telling the stories of his life experience in almost raconteur fashion, his style weaves between classic singer-songwriter (with the added twist of his Sheffield roots) and elements of Country, Americana and Folk.
He has released two albums in the last three years on his own Star Street label, 'Big Heart' which came out in 2017 and 'Love Is A Long Road', released last year, and is currently working on a third titled, 'All We Have Is Now'.
He is delighted to be playing The Half Moon for the first time and is looking forward to a great night out.
Line Up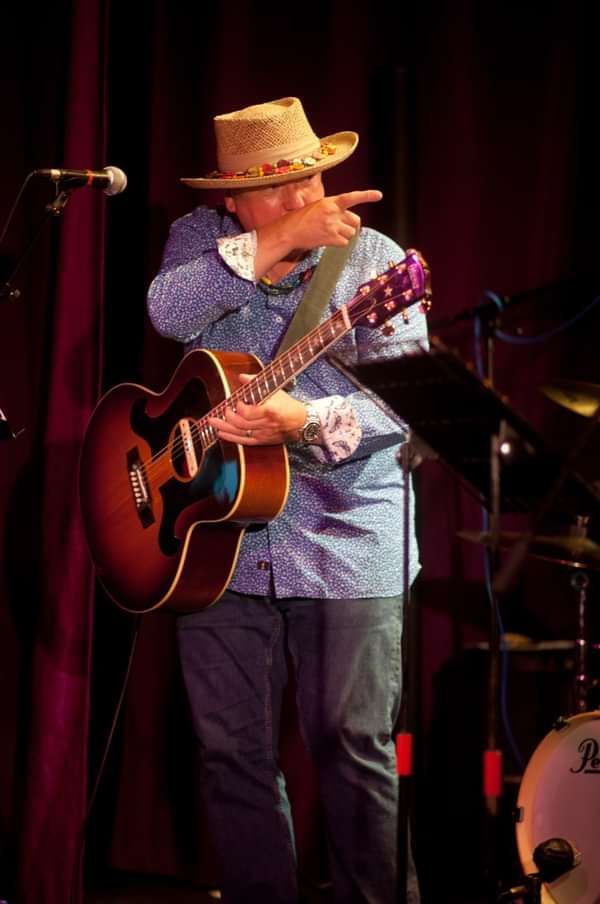 The Nelson Brothers – Simon and Steve – play a beguiling blend of roots rock, country and intelligent pop. In 22 years the British duo and their band have only released two albums under their own name but to those in the know they've been ever-present on the scene, whether writing songs in Nashville or being the musical force in a high-profile act that's achieving transatlantic success.
Now they're on a break from their alternate careers and are back with the third album, Sacred River. A string of live dates will include an appearance at the Isle of Wight festival.
The new record is an enigmatic set of self-penned numbers that revolve, as ever, around Steve's rich, gravelly vocals and Simon's elegant but searing guitar. In the brothers' music you'll find elements of Nick Lowe and Robbie Robertson, Tom Waits and Leonard Cohen
The new album takes a nod from the brothers' double life. They (and their band) have been winning international acclaim for their liaison with Oscar-nominated actress and now Downton Abbey star Elizabeth McGovern as Sadie and the Hotheads.
The link-up came when McGovern, an American living in London, responded to a guitar teacher's ad – and the teacher turned out to be Steve. The pair, along with Simon, started writing songs together and became a working unit that has now released three critically acclaimed albums.
Fresh from a well-received tour of America's East Coast and a PBS concert recording the Nelson Brothers are back on the scene while McGovern is filming the final series of the award-winning TV drama.
The Nelsons music follows a similar line to that of Sadie and the Hot Heads, roots with more than a touch of pop and country and many eclectic touches, where you're as likely to hear a bouzouki as a bass guitar, yet where the songs are central to proceedings.
The Nelsons grew up in Stafford and, as young, enthusiastic musicians in the 70s set off to travel to India with their guitars on their backs. They got as far as Amsterdam where they were won over by the wealth of opportunities to busk in cafes. Returning to the UK they worked in the bars of the sunny South West before answering a Melody Maker ad and winning a dream job playing in the upmarket Atlantic isle of Bermuda. Long sets every day honed their playing and performing skills; like the Beatles in Hamburg, only warmer.
Their initial contract became a year and then they returned to the UK with a wealth of songs. After Simon spent a period working in Australia, they linked up in the early 90s with the Round Tower record label, which was working with intriguing country and roots artists from both sides of the Atlantic, including singer-songwriters Kieran Kane and Kevin Welch, plus fiddler Tammy Rogers.
The result, in 1993, was the album Hometown, a gentle country-rock classic, uniting Steve's rich vocals and Simon's sensational guitar playing. But the label folded before the brothers could build on their recording success.
But their Round Tower connection led to interest from American Robert John Jones, who'd written songs for the great Buck Owens and who recorded an album with his band, the Buckaroos, after his death. His organisation in Tucson, Arizona, was working with publishing company Windswept Pacific in Nashville and so started a period dividing their time between writing in Tucson and demoing material in Nashville studios with leading session musicians.
Even now a song, Last Truckstop Motel by Steve and RJ Jones and performed by rising bluegrass star Molly Tuttle is kicking up a storm on You Tube.
Back in Britain and well into the 21st century came the Sadie and the Hotheads persona, an edgy, enthralling mix of influences. What started as a low-key project – working up their idiosyncratic music at venues such as the Bedford pub in London's Balham – gradually became a serious undertaking.
But Sadie time was sandwiched between gruelling production schedules for the increasingly popular Downton, giving the Nelsons the opportunity to pursue their own work.
Their second album, Places In The Heart, in 2009, combined the Nelsons' love of a good song with a radical new sound inspired, in part, by the Hot Heads. Imaginative arrangements, touches of jazz and just about every other type of 20th-century music, created a dark, smokey soundscape – 'Leonard Sinatra' as RJ Jones christened it.
Elizabeth says of the Nelsons: "The music and the voice and the lyrics all work together to convey a bittersweet, sad optimism that I find so appealing... romantic without being remotely saccharine and refreshingly grown up."
And so to Sacred River, which flows with the gentle rhythm of the early Nelson Brothers and combines it with their work of today. Some tracks were even started in the Round Tower era and have been transformed into up-to-date masterpieces.
Still at the heart of the playing are the Nelsons. Steve, as well as taking lead vocals, switches from guitar to bouzouki to banjo to ukulele.
Simon – also a leading session man who's played in TV concerts with Mavis Staples and Paul Jones, and at venues such as the Royal Albert Hall and 02 Arena with everyone from Joss Stone to Helen Shapiro to X Factor stars – sticks mostly to electric lead.
While the Nelsons are at the heart of the matter their band is a tight, exciting unit. On drums are either Jim Russell or current Sadie member Terl Bryant. On keyboards is Nick Lacey who, apart from Sadie, has played with stars from Lulu to Herbie Armstrong. And bassist is either Andy 'Wal' Coughlan, or Ben Nicholls, from trendy folkies the Full English.
The Nelson Brothers are back in action with Sacred River – but with another Sadie and the Hotheads US tour set for the autumn you've got a narrow window of opportunity to catch them.