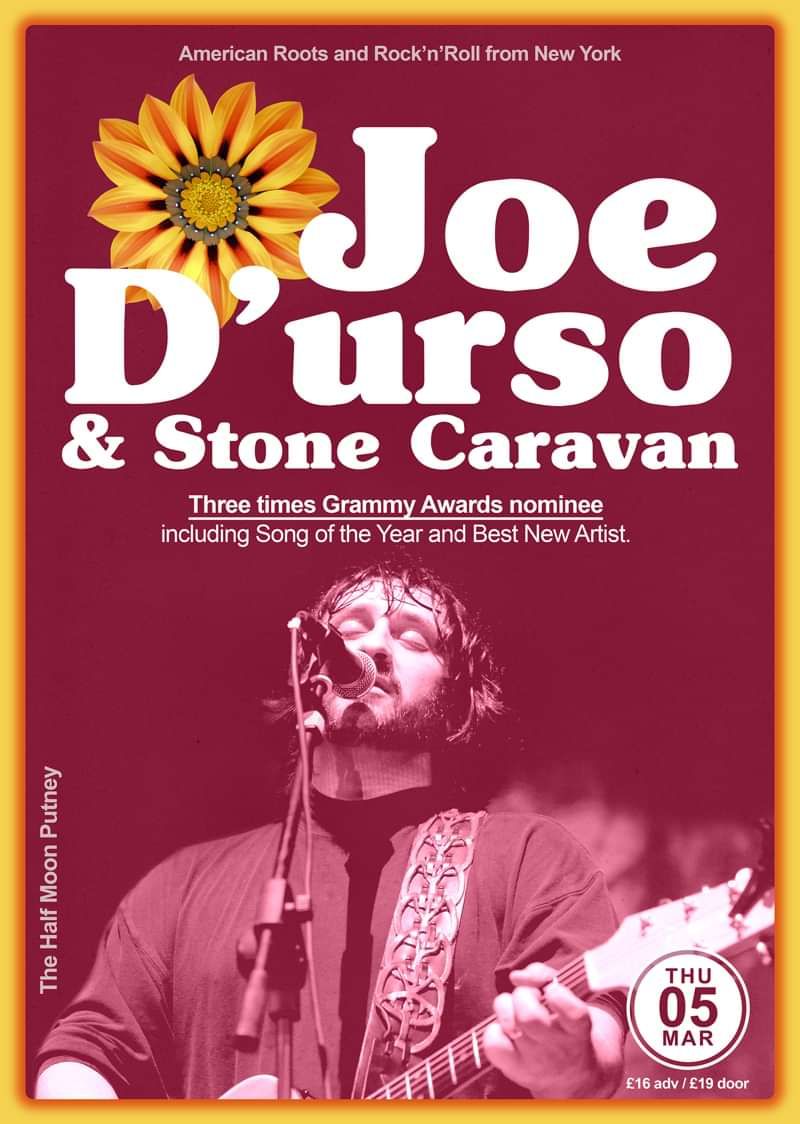 Half Moon presents:
Joe D'Urso & Stone Caravan
£16 Adv / £19 Door
Entry Requirements: 18+ after 7pm
General Admission (e-ticket)
American roots and rock'n'roll from this artist from Rockland Country, New York who has been nominated for three Grammy Awards including Song of the Year and Best New Artist.
Line Up
Joe D'Urso & Stone Caravan, an Americana/Jersey Shore/Rock & Roll band, released their 13th CD on SCR/Schoolhouse Records, titled "Sway" in January 2013. The 12 song CD was recorded in Nyack, Rockland County, New York and features 9 songs written or co-written by D'Urso and three tunes penned by Willie Nile, Steven Van Zandt and the late Terence Martin. "Sway" is an upbeat, rocking record and covers some good territory on the Americana/Jersey Shore/rock and roll painter's pallet. Joining drummer Sam LaMonica, bassist Mr. Lou DeMartino, guitarist Greg Lykins and D'Urso on "Sway" is Rita Harvey, Tony Pallagrosi, Neil Berg, The Maddog Horns, Steve Pavia, Greg Talenfeld, and Gordon Roehrer on voices, piano, horns, organ and cello.